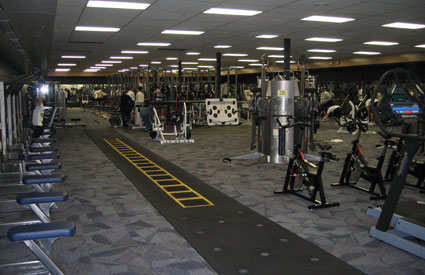 Another plus for the athletes is the motivational factor of getting caught up in conditioning fever by seeing so many others working out at the same time. Cougar athletes rave about how much more fun it is to work on strength and mobility in large, rather than small, groups.
Athletes also have been quick to point out the recruiting benefits of the facilities. Even coaches of sports where athletes traditionally don't look first at weight training agree that the strength and conditioning facilities are a benefit.


BYU's strength and conditioning center shows that BYU is serious about conditioning and, once an athlete is here, he or she will improve tremendously by being more involved in weight training.